Welcome to Amamizukan!

Akiko Higashimura's award nominated josei (young women's) manga series Kuragehime (Jellyfish Princess) revolves around Tsukimi Kurashita, a jellyfish otaku who lives in a women-only apartment complex. When she meets a fashionable lady who rescues a jellyfish, Kurashita invites her new friend to become her room-mate, only to later discover that the "fashionable lady" is actually a man in drag.
The manga began in 2008 and ended in 2017. It has been adapted into an 11-episode television series.
Anime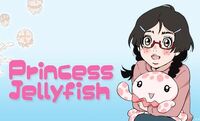 Episodes
An 11-episode anime TV series adaptation produced by Brain's Base and directed by Takahiro Omori aired in Japan between October 15 and December 30, 2010, on Fuji TV's Noitamina programming block.[3][4] Four BD/DVD compilation volumes will be released from January to April 2011, and each volume will contain a bonus anime short.[5] Two pieces of theme music are used for the anime: one opening theme and one ending theme. The opening theme is "Koko Dake no Hanashi" (ここだけの話?, "Just Between Us") by Chatmonchy and the ending theme is "Kimi no Kirei ni Kizuite Okure" (きみのきれいに気づいておくれ?, "Realize You Are Beautiful") by Sambomaster. Funimation Entertainment simulcasted the series on its video streaming website as part of their deal with Fuji TV. The first two episodes premiered on October 28, 2010.[6]
Manga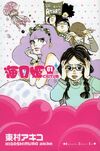 Manga
Kuragehime began as a manga written and illustrated by Akiko Higashimura
It began serialization in Kodansha's Kiss manga magazine on November 10, 2008. The first tankōbon volume was released on March 13, 2009; and ended on August 25, 2017, with volume 17.
The manga is licensed by Star Comics in Italy, and by Kodansha in the United States.
Live-action Movie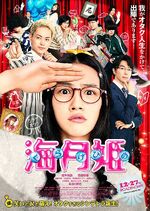 Kuragehime began filming in May 2014 and was released in Japanese movie theaters on December 27, 2014. The movie had its western premiere at the Fantasia Film Festival July 14, 2015-August 4 2015. It was directed by Yasuhiro Kawamura and distributed by Asmik Ace Entertainment. The cast includes Rena Sounen as Tsukimi Kurashita, Masaki Suda as Kuranosuke Koibuchi, and Hiroki Hasegawa as Shuu Koibuchi.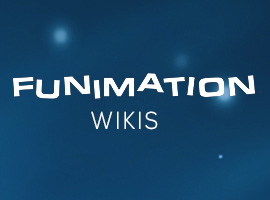 Community content is available under
CC-BY-SA
unless otherwise noted.